Brad Chem
Managing Director, Chris Brady
Brad Chem Ltd is a family run business which has been based at Moss Industrial Estate for almost 30 years.
The business is a supplier and manufacturer of speciality chemicals, lubricants and inhibitors and operates right across the world. It's success is due to its unique position in the industry; small enough to enable it to react quickly to continually changing legislations, while its expertise and facilities enable it to produce both large and small volumes for customers right across the UK, Europe, America and Asia.
Managing Director, Chris Brady, joined the family business in 1998 and eventually took over from his father, and founder of the business, Arthur Brady.
Brad Chem occupies one of the largest units at Moss Industrial Estate with over 15,000 sq ft comprising production and manufacturing space with technical research and laboratory facilities.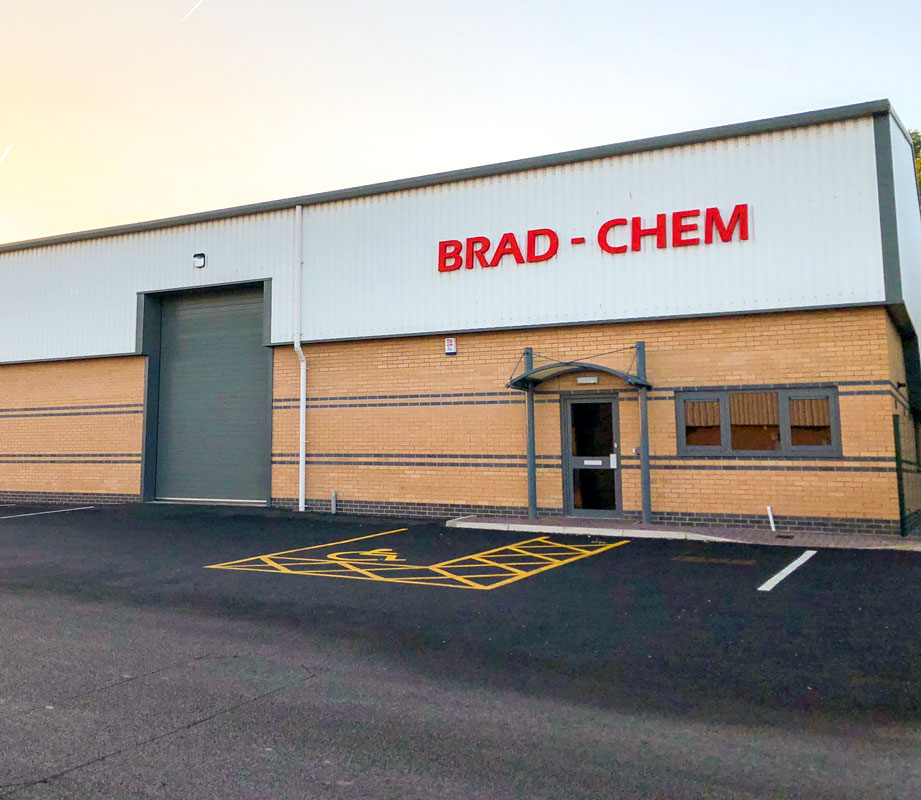 What are the biggest challenges
you have faced?
The biggest challenge for us is the continually changing legislation around the chemical sector including registration and authorisation of chemicals in Europe (Reach). This is very costly and time consuming for our business. Brexit, and all the uncertainty around it, is also a big challenge for us and will be for some time yet.
What have been the main benefits of running your business from Moss Industrial Estate?
We have grown our business considerably at Moss Industrial Estate and they have supported us throughout by providing us with the space and facilities we need at every stage of our growth.
The site is very well maintained which makes it a great place for our visitors to come. Plus, access to the motorway network and Manchester Airport is ideal and we have some great contacts on site.
Forty years on, how is business today and what does the future have in store?
Business today is certainly interesting and challenging with all the above changes mentioned, which have to be thought about alongside the global pandemic of Covid 19. Thanks to our facility on Moss Industrial Estate, and the extra room we have, we are able to respond quickly to customer demands in a Covid secure way. The future is certainly exciting and we are looking forward to continuing our growth in the years to come.